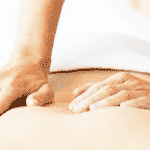 From elite athletic endeavours to keeping fit at home, increasing numbers of people are taking part in exercise and sport. Whether amateur or professional activities, injuries happen and when they do a sports massage therapist has a significant role to play in aiding recovery and rehabilitation from all kinds of sports injuries. In addition, the sports massage therapist has a role to play in maintaining fit athletes by keeping them toned physically and stress free psychologically.
Sport massage courses are becoming increasingly popular with fitness professionals who already have knowledge of anatomy, physiology and sports injuries. It is no surprise to learn that sports teams employ not only physiotherapists but specialised Sports massage therapists to aid injured athletes to faster recovery but also to give a winning edge to performance. Just 10 minutes massage before and after a performance can assist with making sure muscles and ligaments are primed for action and relaxed afterward leading to fewer injuries.
Sports massage helps body maintenance, can prevent injury, and maintains mobility and flexibility. In many cases, performance of an athlete can be improved. Some people who exercise suffer from back and neck pain issues and sports massage can help to alleviate these common symptoms.
Find Sports Massage Training Courses – https://www.findacourse.ie/courses-ireland/sports-massage/a/t/
Sports massage courses offer qualifications to enable fitness professionals to enhance their career options, opening up a wider field into professional team support as well as freelance options such as personal training.
There are many reputable sports academies and training centres that offer Sports massage courses and it is possible to find a course that suits personal philosophies. There are Sports massage courses for trainers who prefer a holistic approach and other courses with a more traditional medical-based approach. Most courses include all kinds of therapies. All good courses will include anatomy and physiology as well as nutrition, sport massage techniques, and evaluation of clients. Various sports therapies and postural and structural evaluations are also included in most sports massage courses. Any alternative therapy or well-being options will also be included in the syllabus for the courses
There will be accreditation, certification or a diploma with all good Sports massage courses, which are industry recognised so it is important that the right qualification is obtained for a skill of this type.
Sports massage courses are the key to a rewarding new career or enhancement to current skill sets. Sports massage is satisfying to the practitioner helping others and is a very fast growing in demand area. There are many different sports where a professional could create a niche market for example, equestrianism, sailing, cycling where specific injuries are common. Whatever practitioner path is taken after graduating from a Sports massage course, there will always be a place for a qualified therapist.
Find Sports Massage Training Courses – https://www.findacourse.ie/courses-ireland/sports-massage/a/t/