Active IQ Fitness Certification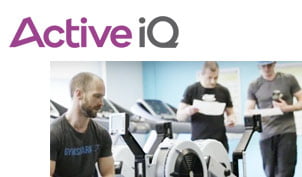 Active IQ is an awarding organisation recognised and regulated by Ofqual in the UK, covering Health, Fitness, Sport and Recreation. Qualifications are recognised in the UK and also internationally. It is an awarding body within the active leisure sector designing qualifications that support clearly defined career pathways. Active IQ offers in excess of 34 accredited qualifications from Entry Level to Level 4. All qualifications are appropriate to occupations within the sports and leisure learning Sector.
There are over 300 approved training providers who offer ActiveIQ qualifications both nationally and internationally in Ireland some fitness training providers offering accredited courses include Dundalk Institute of Technology and Maltings Training in Portlaoise.
Active IQ was Named "Supplier of the year" for the 2017 ukactive Flame Awards!
Website: www.activeiq.co.uk