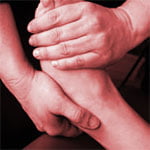 This course provides participants with the knowledge and skills to work as a sports massage professional. Graduates will be equipped to deal with sports and fitness clients and provide massage to aid and speed up recuperation from strenuous exercise (these massage techniques are for uninjured clients).
This course is taught by highly experienced sports massage practitioners.
Contact Institute - Image Fitness Training
Course Structure
Blended Online home study programme with intense practical sessions with experienced tutors to maximise learning experience. Practical sessions are one day per week for 15 Weeks.
View more details about Image Fitness – http://www.fitnesstraining.ie/image-fitness-training-dublin/